In this new part of the Blog we feature a newly built rig every few days. ~Martijn
Today's rig is Studington Engine 4 built by Xander Gerakis.
About Studington Station 4:
Studington Station 4 stands in the historic section of the city. The station also serves the regional college. Both Engine 4 and Truck 4 run out of the house along with a ambulance.
About Engine 4:
1998 International/Pierce rescue pumper. 1250 gpm pump, 750 gallon tank. Carries 500ft of 5in hose, along with 300ft of 2 1/2 hose. Accompanying that is 400ft of 1 3/4 and 1 1/2 hose. The truck is equipped with a array of Hurst tools and a 24ft extension ladder

Powered by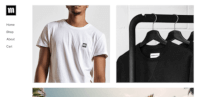 Create your own unique website with customizable templates.