This time we are going to take a look at Oscar Flynn's new Engine 308.

About OceanBrick Fire Department: OceanBrick Fire Department is a fire department based on the East Coast of the US in a coastal city. Engine 308 covers the middle section of town with Engine 313.

About Engine 301:
Engine 308 is a 2017 Pierce Saber, with 500 Gallon Tank and 1500 GPM Pump. Along with equipment to fight fires, there is also BLS equipment on board as well as an AED.
Engine 308 is the first engine to be equipped with 4x4 suspension, allowing it to go into flood waters, or on to the beach
Powered by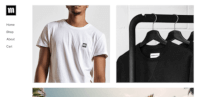 Create your own unique website with customizable templates.